24
05
2013
Fifth night of violence in Swedish capital
There were reports of incidents in several Stockholm suburbs with youths damaging a police station and schools.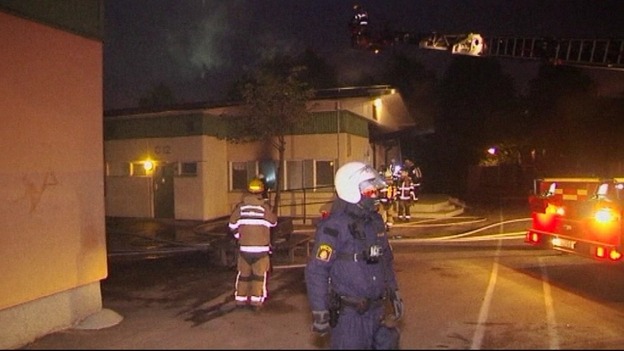 Although quieter than previous nights, eight arrests have been made in connection to disturbances related the police station incident in which people tried to start a fire at the station in Alvsjo in south Stockholm. They had also broken nearby shop windows.
In Tensta, near Husby in northwestern Stockholm where the violence started on Sunday evening (May 19), a fire bomb was thrown into a school building. The fire was quickly put out. Later, the emergency services were called to a another fire at a kindergarten school in Kista, also near Husby.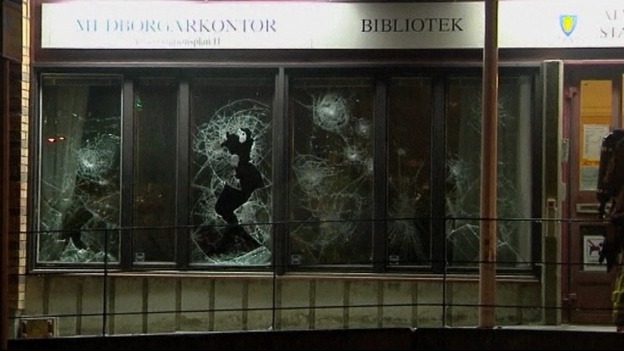 Since Sunday, hundreds of youths have torched cars and attacked police in immigrant suburbs of Sweden's capital.
http://www.itv.com/news/story/2013-05-24/sweden-riots/#fifth-night-of-violence-in-swedish-capital_207673
Comments :
2 Comments »
Tags:
blackburn edl
,
bolton casuals
,
bradford casuals
,
casuals united
,
charlene downes murder
,
edl
,
edl birmingham
,
edl dewsbury demo
,
edl hyde demo
,
muslim riots
,
woolwich soldier murder
Categories :
Uncategorized